Thanks for your support!
We have both monthly and annual plans. Annual is paid upfront and renews annually versus monthly is paid on a monthly basis. We have a TIKR Plus plan and a TIKR Pro plan. You can purchase by credit card or PayPal.
See instructions below to purchase a subscription:
To buy a subscription please sign into your account, click on the orange setting gear in the top right hand corner and select "Subscription and Billing"
If you are already signed in you can follow this link https://app.tikr.com/account/subs
To pay annually, click the "annual" button above the description (background should be orange) and then click "Purchase Pro Plan" or "Purchase Plus Plan" (orange button).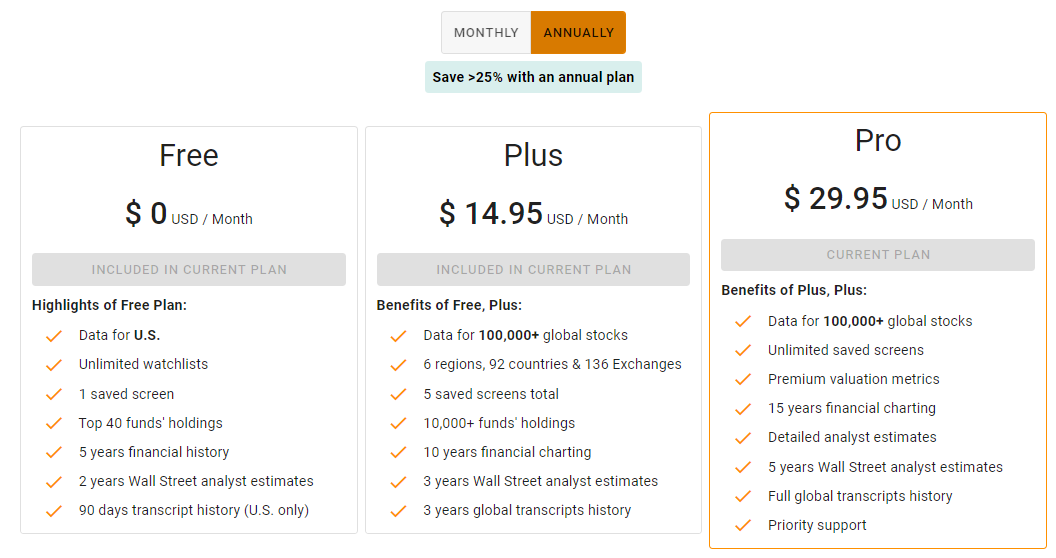 ​