1. If you have forgotten your password, log out of TIKR and then go to the following link to reset your password: https://app.tikr.com/forgot
2. Enter your email address to receive the reset code.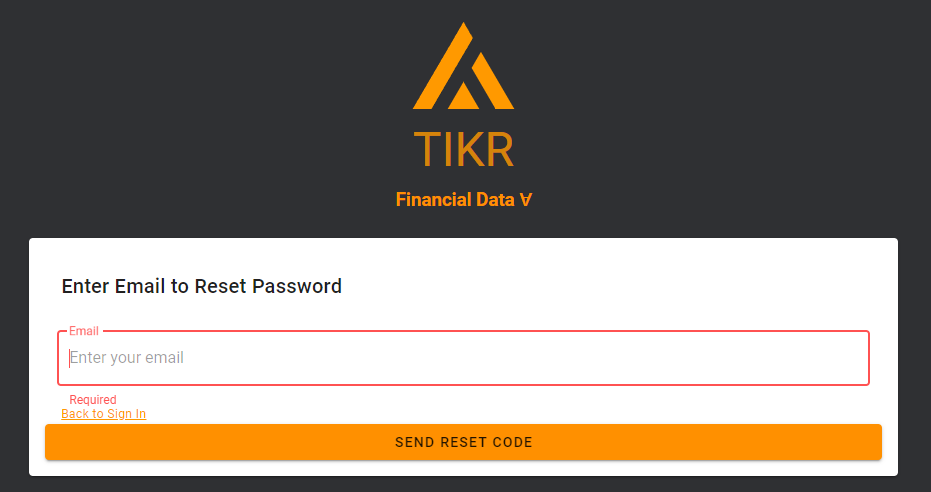 3. Enter the reset / verification code and your new password.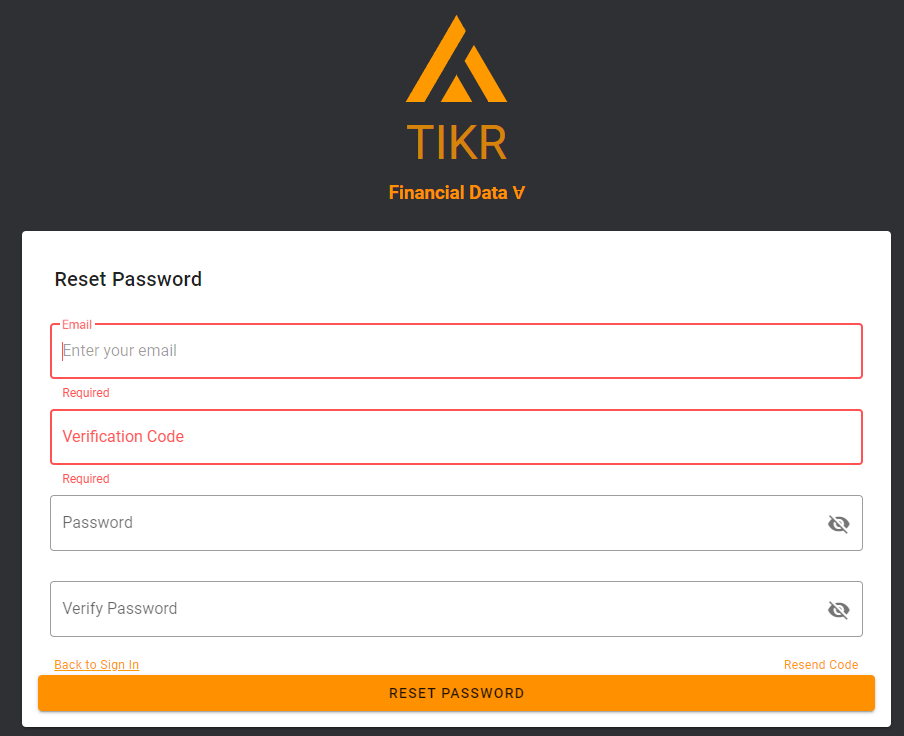 If you haven't received your code, please check your spam emails or click on Resend Code. Make sure that you are using the most recent Verification Code from your inbox.
4. Log back in with your email address and assigned new password.