When you log into TIKR, you'll see the Market Overview page. This is a snapshot of what is happening in the market. At the top, you will see recommended resources to learn about TIKR (our Twitter page, YouTube channel, etc.)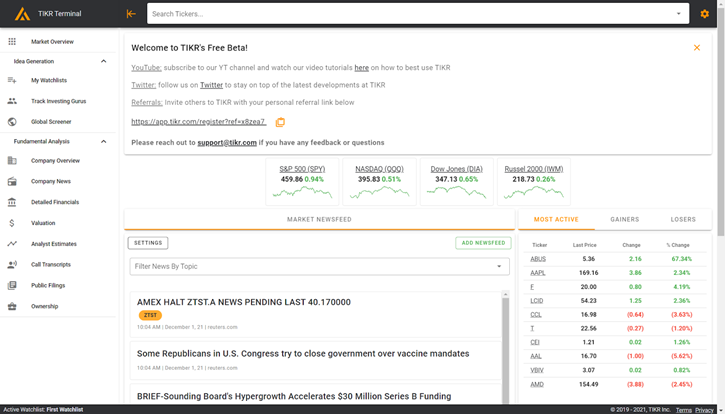 You will also find your custom referral link in this box. Please share this link with your friends to invite them to TIKR.
On the top right-hand corner, you will see a gear. Click on this to access Account Settings (Dark Mode, Language Settings, Business Owner Mode, etc.)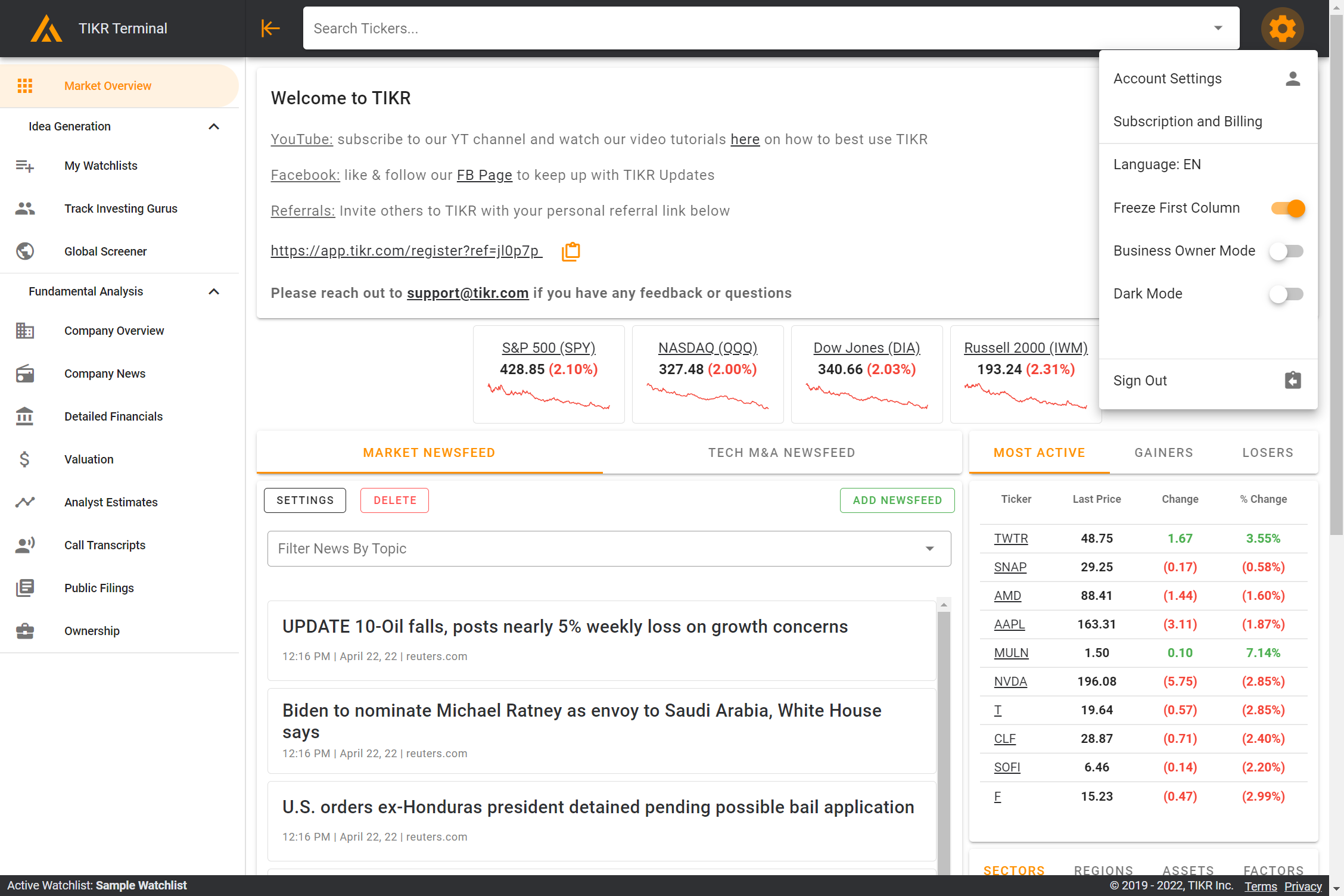 On the left-hand side, you will also see a Navigation Bar broken down into Idea Generation & Fundamental Analysis tools. Currently, we offer Watchlists, Track Investing Gurus, and our Global Screener to help you find potentially interesting ideas.
We also offer a number of Fundamental Analysis tools, including News, Financials, Valuation metrics, Analyst Estimates, Call Transcripts, Global Company Filings, and Ownership data.
Check out our other articles on how to best use the features & tools on the TIKR Terminal!