Our Customized Newsfeeds help you stay on top of relevant news! Filter the news by hundreds of topics - industry, region, macro, company events (e.g. share buybacks, M&A, change of CEO, etc.)



Here is an example of a custom newsfeed on TMT M&A: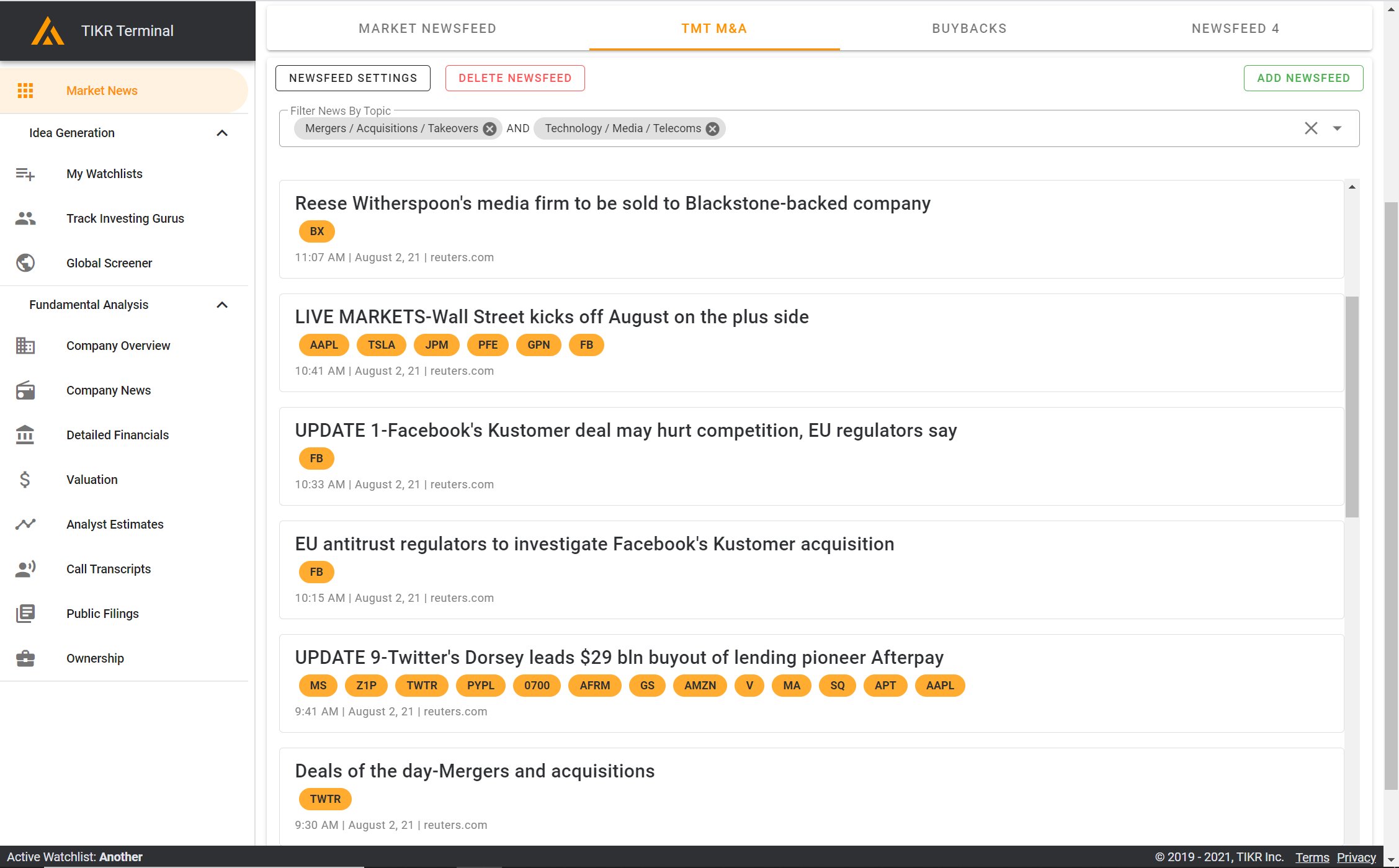 Use the "Click to Browse All Topics" to filter through hundreds of topics!